Information for oral anticoagulants (NAO) suspension for surgery interventions.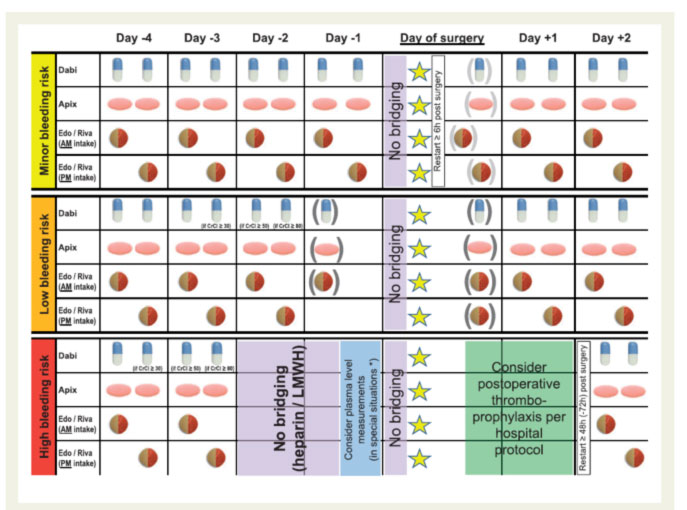 Source: 2018 EHRA Practical Guide on NOACs in AF – J. Steffel et al. (European Heart Journal (2018) 39, 1330–1393)  – doi:10.1093/eurheartj/ehy136 
Indications for the suspension of NAO for surgery: 
The surgeon / anesthesiologist / dentist must:
Have blood chemistry tests with kidney function (creatinine) checked and calculate eGFR according to Cockcroft – Gault (maximum 30 days before surgery).
Estimate the risk of bleeding of the intervention that must be performed.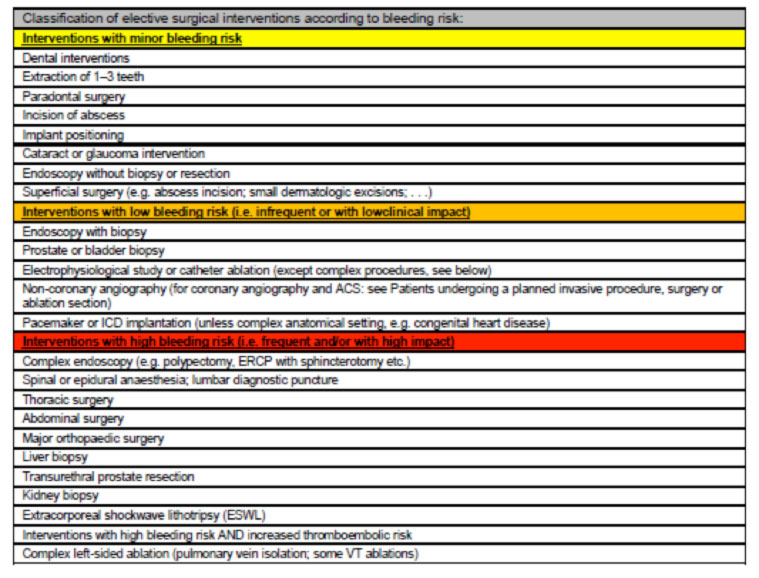 Stop the drug following the indications given in the table on page 1 and indicate the resumption of therapy on the basis of the post-operative course. NB: for interventions with minimum and low risk of bleeding, the bridge with heparins is NEVER indicated (not even with low molecular weight).