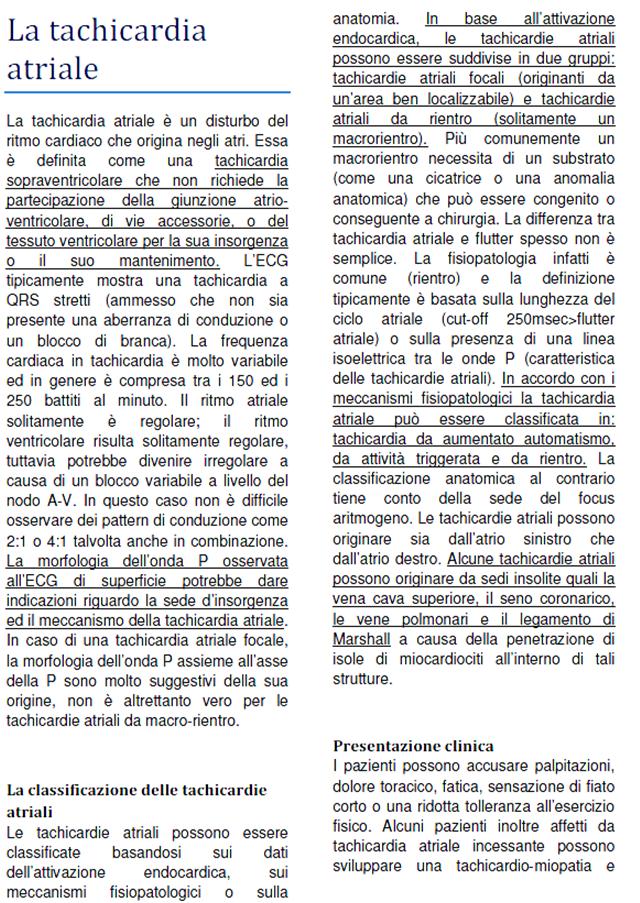 Articoli Correlati
 1  Mesas CE,
Pappone C
, Lang CC, Gugliotta F, Tomita T, Vicedomini G, Sala S, Paglino G, Gulletta S, Ferro A, Santinelli V.
Left atrial tachycardia after circumferential pulmonary vein ablation for atrial fibrillation: Electroanatomic characterization and treatment.
J Am Coll Cardiol.
2004 Sept 1; 44 (5): 1071-1079. Impact Factor 11.438   2  
Pappone
C, Stabile G, De Simone A, Senatore G, Turco P, Damiano M, Iorio D, Spampanato N, Chiariello M.
Role of Catheter-Induced Mechanical Trauma in Localization of Target Sites of Radiofrequency Ablation in Automatic Atrial Tachycardia.
J Am Coll Cardiol
1996 Apr; 27 (5);1090-1097. Impact factor: 11.438
Category

Aritmie Adulti /Pediatrici